Latest News
A Welly good idea
Published: Monday, 06 November 2023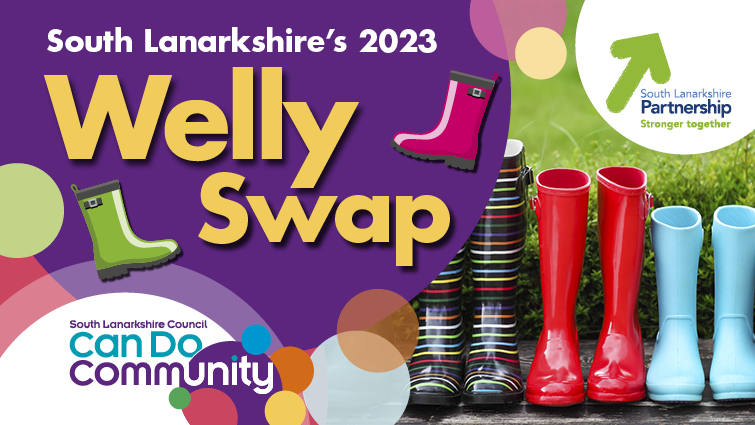 Do you or your family members have a pair of wellies that you have simply outgrown
Well, why not donate them to your local library, who in conjunction with South Lanarkshire Community Planning Partnership (CPP), have brought back Welly Swap for another year.
A number of libraries across the area are helping families save money during the cost-of-living crisis by offering a sustainable alternative to throwing out your outgrown wellies.
Chair of the CPP, and Leader of South Lanarkshire Council, Councillor Joe Fagan, said: "This is a great cause and means that many wellies which are still in good condition can be used by other families.
"All we ask is that the wellies you donate are clean and in a good condition.
"You can of course look and see if the library has you or your child's welly size as well, so it's a win-win situation."
To donate or swap your families outgrown wellies visit one of our participating libraries to browse for your size: Hamilton Town House Library, East Kilbride Library, Greenhills Library, Avondale Community Wing, Carluke Library, Lanark Library, Cambuslang Library, Rutherglen Library and Larkhall Library.
The Welly Swap will run until Wednesday 20 December. Please note we cannot guarantee your size at any of the locations but please go along to your nearest library to check.